About Lisa McKee
Lisa has over 25 years of experience in the accounting field in various capacities.
She has a university degree from the University of Toronto, with a double major in Accounting and Administration.
Lisa has worked in public and private accounting, small business, and commercial lending and brings a wealth of experience and knowledge from diverse yet related areas.
She is continuously upgrading and educating herself in her field with on-going professional development in areas of taxation both corporate and personal, and CRA compliance.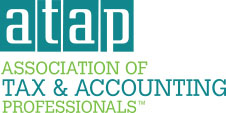 The Association of Professional Accounting & Tax Consultants
Lisa McKee is an active member of the APA&TC